Photo Easels
Available in Hardboard and Stone

Photo Easels
We offer 2 styles of ChromaLuxe photo panels.
First a sharp vivid glossy easel backed photo panel available  in 5 sizes. A quarter inch thick these popular easel panels make great gifts. Also check out our new Slate Panels!  These panels are one half inch with a luster print surface!  Perfect size for desks, end tables or fireplace mantles. These rustic panels  come complete with a stand.
Hardboard Gloss Photo Panels with easel backs.   Excellent thick sublimation coating produces incredible results. Using the same process we use to make our metal prints, you will be amazed at the detail and beauty.
| Size | Price |
| --- | --- |
| 6x6 Square | $16.00 |
| 5x7 Flat Top | $16.00 |
| 5x7 Arch Top | $16.00 |
| 8x10 Flat Top | $19.00 |
| 8x10 Arch Top | $19.00 |
| 10x10 Square | $26.00 |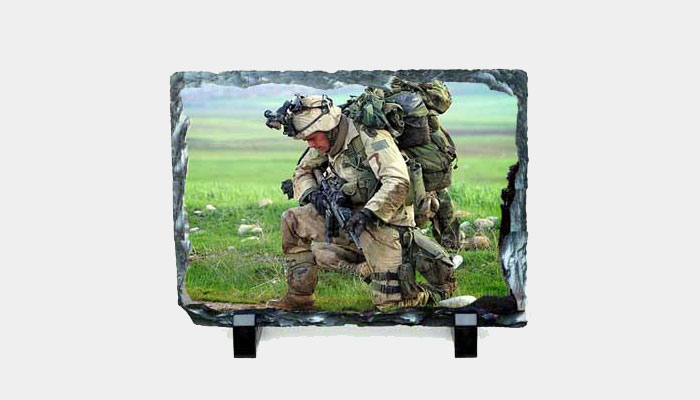 Our photo slate Panels are made from natural sedimentary stone 3/8" thick. Beveled edges and a matt finish give them a rustic look. A great look for scenic images.  Includes a black plastic stand and is enclosed  in a box.

| Print Size | Price |
| --- | --- |
| 6x6 | $29.95 |
| 6x8 | $34.95 |
| 8x8 | $37.95 |
| 5x12 | $37.95 |
| 8x12 | $39.95 |
| 11x15 | $49.95 |